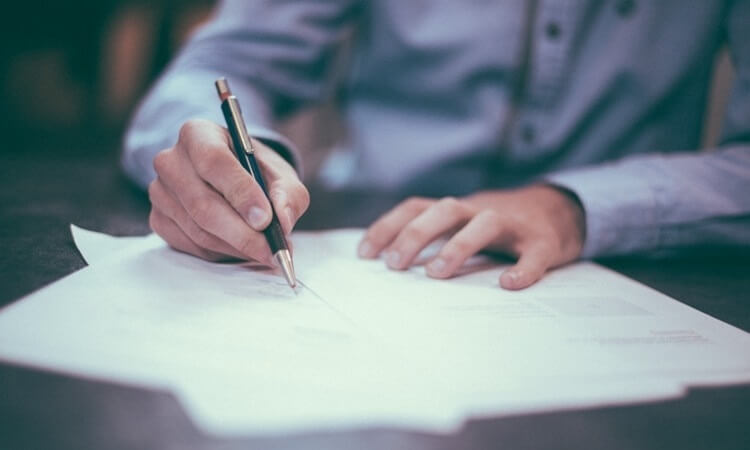 What are the 7 Basic Steps to Writing a CV?
You must be looking for jobs and want to know the basics of how to write the perfect CV. A recruiter goes through many CVs and spends only a few seconds looking at each of them. Yours should stand out among the huge pile. It should be able to grab the attention of the recruiter.
To write the perfect CV that will get you a job you need to follow 7 basic steps. By following these steps, the outcome is going to be professional and winning.
1. Decide the Format
As mentioned above, the recruiter gives only a few seconds to each document. Design it in a simple and organized way. Pick a format that looks clean and professional. The fonts should be easy to read. To play it safe use a black and white scheme. However, if you belong to a creative field the addition of color might be considered.
The look of the CV matters, just by looking at it the employer should get attracted. Write to the point details and maintain a proper flow of information.
2. Introduce Yourself:
Give an introductory statement about yourself. Write briefly about the skills, knowledge, and expertise you have. This statement should be able to tell the readers why you are a perfect candidate for the job.
This step is going to give a little introduction to your personality and your nature.
3. Educational History:
Mention your educational history. Write the certificates you have been awarded. Write all the information with dates. You can also write about any activities you participated in. The addition of your educational history along with your certificates and participation in academic activities is going to improve your credibility. It is also going to prove the skills you will be mentioning.
4. Skills and Expertise:
Write the skills that relate to the job you are applying for. If you know how to use different software then write about it. Make sure to add soft skills like communication, problem-solving, teamwork, etc.
These skills are going to highlight you among the other candidates. Write them in bullet points so that they are readable.
5. Career History:
Mention any career history you have had. Mention the exact dates and write the position you were working on.
6. Contact Information:
This is important to add in the contact information. The information should be the latest and accurate. This information is necessary because there should be a way to reach you if you are selected for the interview. Add your house address, email address, phone number, Linked In id, or any other online portfolio you have.
7. References:
To make your CV credible add in references. References are people whose information you provide in the CV and who can verify your skills, knowledge, work ethic, and performance. The recruiter will consider you because they can double-check the authenticity of the information you have provided.
You can add the reference of your university professor or you can also add the reference of your boss from the previous job you did.
CV is going to be your first impression and through it, the recruiter is going to analyze your work ethic and character so it has to be perfect and up-to-the-mark. Writing a confusing and vague piece of document and submitting it to different companies is only going to waste your time and you are going to lose a lot of big opportunities. Look for a reliable CV writing service in Dubai that will deliver perfect results.
A professionally written CV is going to help you in getting a call for an interview.