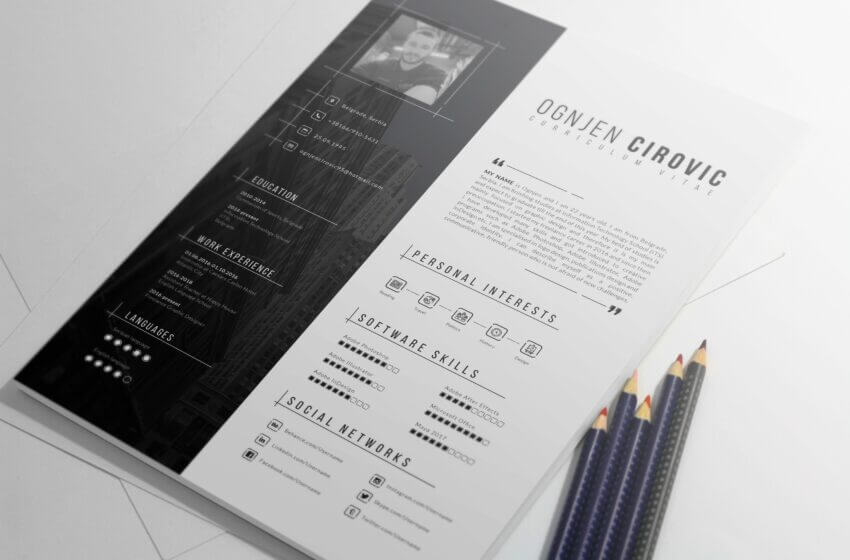 CV HACKS THAT WORK FOR FINDING A JOB IN DUBAI
Finding a job in Dubai can be a difficult and competitive process. With many job seekers applying for the same positions, it is important to have a competitive edge to stand out from the crowd. Fortunately, there are some clever CV hacks that can help you gain an advantage and make your CV stand out from the rest. From leveraging online job portals to tailoring your CV for each application, these CV hacks can help you land your dream job in Dubai.
1. RESEARCH THE COMPANY:
Before you apply for a job in Dubai, it is important to research the company you are applying to. Find out about the company's history, mission, values, and what they offer employees. Doing your research will make your CV stand out and show employers that you are knowledgeable and serious about the job.
2. TAILOR YOUR CV:
Every job is different and you should tailor your CV to each job you apply for. Make sure you match your skills and experience to the job requirements, and highlight any qualifications and training that are relevant. And showcase your achievements.
3. USE KEYWORDS:
Using keywords on a CV is a great way to make sure that your CV stands out when employers are searching for candidates in Dubai. Keywords can help make your CV more visible to recruiters. As they are looking for specific skills and qualifications that you may have. Keywords can also help employers find you more quickly when they search for candidates online. Using relevant keywords on your CV helps to ensure that you are found by the right employers in Dubai, giving you a better chance of finding a job.
4. HIGHLIGHT ACHIEVEMENTS:
Your CV should showcase your achievements and any awards you have received. Make sure to include any special projects or initiatives that you have worked on and any successes you have had.
5. USE A PROFESSIONAL FORMAT:
Using a professional format CV hack for finding a job in Dubai can be beneficial because it can help you stand out from the crowd. Professional CV writing services in Dubai can help you format and optimize your CV to highlight the most relevant skills and experience for the job you are applying for. Additionally, the service can ensure that your CV is keyword-optimized for the Dubai job market, making it easier for recruiters to find you and read your CV. Ultimately, this can increase your chances of getting an interview and finding a job in Dubai.
6. USE A PROFESSIONAL EMAIL ADDRESS:
Create a professional email address that includes your name and does not look unprofessional. Employers in Dubai are likely to reject any applications that come from unprofessional email addresses.
7. INCLUDE A COVER LETTER:
Your cover letter should be able to explain why you are the best fit for the available position. Make sure to include any skills and experience that make you a good fit for the role and highlight why you want to work for the company.
8. PROOFREAD:
Before submitting your CV make sure to proofread it. Check for any typos, spelling errors, and grammar mistakes that could make your CV look unprofessional.
9. INCLUDE WORK EXPERIENCE:
Show employers in Dubai that you have the relevant work experience for the job you are applying for. Specify your job title, employer, and employment dates. Consider investing in a professional CV writing service in Dubai to ensure your CV is up to the highest standard. This will ensure that your CV stands out and contains the right information to get you noticed.
10. FOLLOW UP:
After submitting your CV, make sure to follow up with the employer. Send a thank you note, check in to see if they have any questions or need more information, and stay in touch with the employer. This will show employers that you are interested in and serious about the job.
CONCLUSION:
In conclusion, finding a job in Dubai can be a challenging process, but it is not an impossible task. With the right CV hacks, you can improve your chances of getting noticing and landing the job you desire. Include all your relevant experience, qualifications, and skills, as well as make sure your CV looks professional and presentable. By following these CV hacks, you will be well on your way to finding the job of your dreams in Dubai.