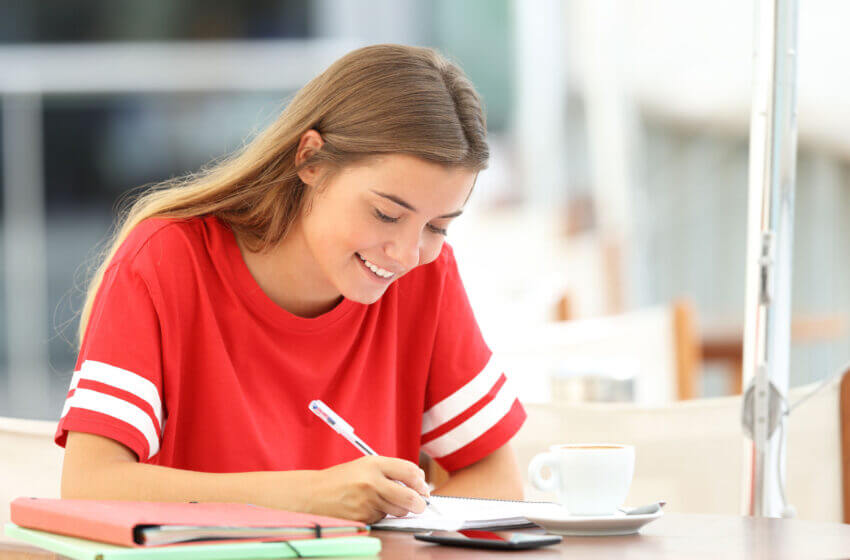 How to Write an Admission Essay?
An admission essay, also known as a personal statement or application essay, is a written composition that is typically required for admission to a college, university, or other educational institution. It is an opportunity for the applicant to showcase their personality, achievements, and goals to the admissions committee. The essay should be well-written, and engaging, and provide insight into the applicant's motivations and qualifications for pursuing their desired course of study. The admission essay should be unique to the applicant and should demonstrate their
writing skills, critical thinking abilities, and their understanding of the institution to which they
are applying. It should also highlight the applicant's experiences, interests, and accomplishments
that make them strong candidates for admission.
Q1: How to Write an Admission Essay for College?
Writing an admission essay for college is an essential part of the application process. It is an opportunity for students to showcase their personality, experiences, and achievements to the admissions committee. The essay is a way for students to differentiate themselves from other applicants and convince the admissions committee that they are the right fit for the college or university. In this essay, We will provide you quickly some easy steps on how to write an effective admission essay for college.
Q2: How to Write an Admission Essay for a University?
When it comes to pursuing higher education, the decision to attend university admission is not one to be taken lightly. It is a significant investment of time, money, and effort that requires a clear understanding of what you want to achieve and where you want to go. As an aspiring student looking to join one of the prestigious universities in UAE, it is crucial how to write a university admission essay for the sample that sets you apart from the competition. This essay will allow you to showcase your abilities, skills, and interests to the admission committee.
Q3: What to Write in a College and University Admission Essay?
Firstly, starting by carefully reading and understanding the essay prompt is crucial. Most universities provide a specific question or topic to guide your essay, and it is essential to address it directly. This demonstrates your attention to detail and ability to follow instructions, both essential qualities in a successful college student.
One effective strategy for writing a successful school admission essay is to use specific examples and details to support your points. Instead of making broad statements, such as "I am passionate about computer science," provide specific examples of how you have demonstrated this passion, such as through participation in coding clubs or building your software projects. This not only makes your essay more interesting and engaging to read, but it also demonstrates your ability to think critically and provide evidence to support your claims.
Another important aspect of a strong admission essay writing service is demonstrating your knowledge and interest in the university. Research the university's mission, values, and programs, and highlight specific aspects that align with your interests and goals. For example, if you are applying to the Biotechnology University College Dubai, you may want to highlight your interest in the field of biotechnology and the university's cutting-edge research in this area.
Finally, ending your essay with a strong conclusion summarizing your main points and reiterating your interest in the university is important. Avoid introducing new ideas or information in the conclusion, as this can be distracting and weaken your overall argument. writing a successful college admission essay requires careful planning, research, and self-reflection. With these tips and strategies, you can write an effective essay that sets.
In terms of academic programs, I am particularly interested in pursuing a degree in Biotechnology, which is offered at the Biotechnology University College Dubai. I believe that this field has the potential to make a significant impact on the world, and I am eager to learn more about it. The university's modern facilities, experienced faculty members, and practical training opportunities will equip me with the knowledge and skills necessary to excel in this field.
In conclusion:
I am excited about the prospect of attending one of these prestigious universities in Dubai. The University of Dubai, Zayed University, Biotechnology University College Dubai, the Higher Colleges of Technology, the American University in Dubai, the University of Wollongong in Dubai, the British University in Dubai, and the American University in the Emirates all offer unique opportunities for students to grow academically, socially, and professionally. I believe that attending one of these universities will allow me to achieve my academic and career goals while also providing me with a valuable and enriching experience.