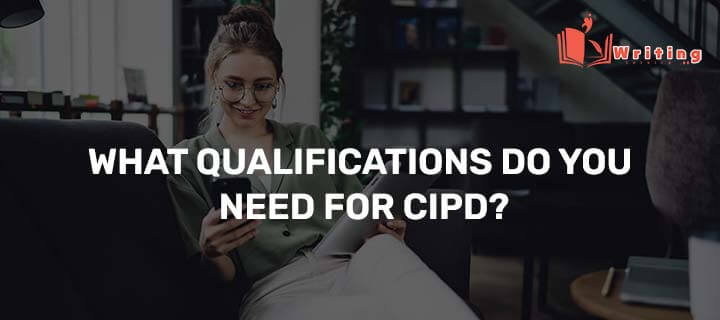 WHAT QUALIFICATIONS DO YOU NEED FOR CIPD?
WHAT IS CIPD?
The Chartered Institute of Personnel and Development (CIPD) is a nonprofit organization that works to make working life better for all people who are employed. This organization is for human resource management professionals. It was established more than a century ago, is entirely non-profit, and was even incorporated by the Royal Charter. Its corporate offices are located in Wimbledon, London, England. They also provide a variety of certifications that are the gold standard in HR and are meant to advance top-notch people managing practices.
CIPD LEVELS:
The three distinct qualification levels offered by CIPD to accommodate individuals at various professional stages are Level 3, Level 5, and Level 7.
There are three different sorts of qualifications for each Level: diplomas, certificates, and awards. Awards are bite-sized courses that only cover one module from the Diploma, whereas Certificates only cover the most important themes. Diplomas provide complete treatment of a wide range of topics.
ABOUT CIPD LEVEL 3
CIPD Level 3 (also known as Foundation Level) provides a solid foundation in HR and L&D for those with little or no HR experience. It's roughly the same difficulty as an A-level.
You can select either the HR or the Learning & Development path (or a mixture of the two). If you earn a Certificate or Diploma, you will be an Associate Member of the CIPD and will be able to add Assoc. CIPD to your name.
QUALIFICATIONS NEEDED FOR CIPD LEVEL 3:
The CIPD Level 3 Certificate will help you understand how the People Profession fits into an organization, as well as the external and commercial influences you will face. You will gain knowledge in talent management, recruitment, compensation, and people development. You will also learn how to use data and evidence to make better decisions
There are no formal entry requirements and no prerequisites for the CIPD Foundation course because it is intend for people entering the people profession for the first time. You're good to go as long as you're at least 18 and have strong literacy and numeracy abilities. For more details, you can visit the CIPD assignment writing service.
ABOUT CIPD LEVEL 5:
The RFQ Level 5 Intermediate Level qualification is equivalent to an undergraduate level of study.
If you obtain a Certificate or Diploma, you will become an Associate Member of the CIPD and will be able to use the abbreviation Assoc. CIPD after your name.
QUALIFICATIONS NEEDED FOR CIPD LEVEL 5
You will investigate HR or L&D models and practices, as well as internal and external factors that have an impact on organizations, as part of the level 5 qualifications. You will gain a better understanding of the people profession, learn how to manage and grow the impact of HR/L&D within an organization, and develop strategic thinking.
Although the CIPD Associate level 5 certifications have no official admission criteria, you should have at least one of the following
Currently employed in HR/L&D management
Have authority over the implementation of HR/L&D policies and strategies.
HR/L&D Manager aspirant
Have a relevant degree or work experience and want to advance your career?
Have a CIPD Level 3 Certificate or Diploma?
Want to establish credibility in the People Management field?
If you do not work in HR/L&D and do not have a relevant degree, you can still pursue Associate Level 5 qualifications. It is critical to consider your goals at the end of the course. According to the CIPD assignment writing service if you are looking for your first HR job, such as an HR Assistant, the Foundation Level 3 Certificate will most likely provide you with the necessary skills and confidence. Your employer may then sponsor you to complete the CIPD Level 5 once you have settled in.
ABOUT CIPD LEVEL 7:
The prestigious Chartered Institute of Personnel and Development created the CIPD Level 7 Diploma in Strategic People Management as an advanced human resources qualification (CIPD).
The CIPD Level 7 qualification is roughly equivalent to a Master's degree and is intended for professionals with a CIPD Level 5 qualification, an HR degree, or extensive HR experience.
QUALIFICATIONS NEEDED FOR CIPD LEVEL 7:
The Level 7 CIPD qualification will highlight your strategic thinking and ability to manage complex people and business decisions. You will be able to develop the most recent specializations required for your organization to thrive in a constantly changing environment.
When asked by the students what qualifications are required for level 7, the CIPD assignment writing service advice the students to have one or more of the following
Significant experience in human resources or learning and development,
a degree in human resources,
a CIPD Associate Diploma at Level 5.
You should also be prepare to pursue postgraduate studies.
CONCLUSION
Hence, at whatever stage of your HR or L&D career you are in, there is a CIPD qualification that will help you advance.