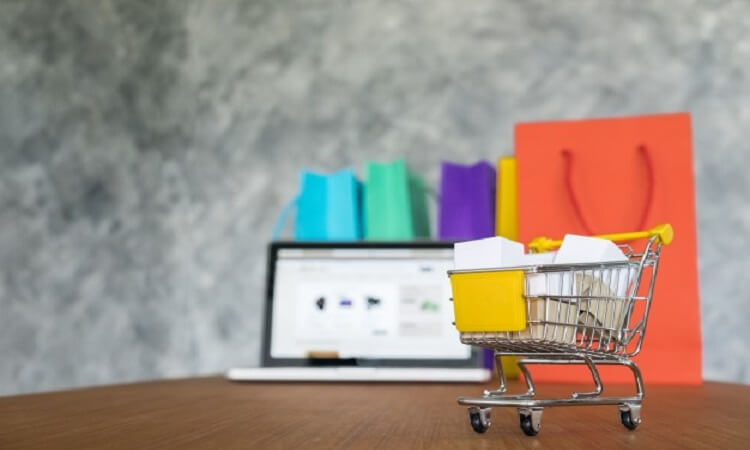 5 TOP WEBSITES FOR ONLINE SHOPPING IN DUBAI
Shopping in Dubai is one of the many memorable experiences one can have. It is interesting to note that the world's biggest shopping mall that is Dubai Mall is a heaven for shoppers. People love to go shopping there. However, the trend has since the rise of pandemic (COVID-19) been shifting towards online. Though online shopping is not so established there as in the U.S. or Europe, it is likely to be the dominant industry soon. Arabs are generous in their daily lives and love to spend more money on shopping. Besides, the desert city is a hub of business as more and more businesses are shifting their offices there. As a result, people from across the world are moving there. This allows the online business to explore the emerging online market of UAE. Our amazing essay writing service Oman brings you this piece of writing to inform you about the top five online shopping websites in Dubai. We give you the list of top five websites for online shopping in Dubai.
NAMSHI
Namshi is one of the top-rated and searched for online shopping websites in Dubai. People across the UAE are its customer who visits this site and make online purchases. It is famous among adults. People between the ages of 15 to 35 are its regular customers. It is because it deals in fashion and provides its customers with cutting edge and fashionable clothing. It also deals with formal clothing at an affordable price. Free home delivery makes Namshi a favorite among the youth.
AMAZON
Name of Amazon as an online shopping website baggers all description. Hardly anyone is unaware of this brand. In Dubai, Amazon deals in almost all categories of shopping. Its products may include from a pen to a top-rated automobile car in Dubai. As being the world's largest online shopping website, Amazon.ae is also among the top-visited websites in Dubai. Clothing, fashion, kitchen accessories, electronics, stationery, office equipment, beauty, and household goods are to name a few of its supplies in Dubai. That is the reason Amazon is among the top-rated online websites in this desert city.
SOUQ.COM
Souq.com is another one of the largest online shopping websites in Dubai. Not only this but also a famous name of the whole of the UAE. It deals in clothing, watches, toys, kitchen accessories, electronic goods, beauty products, and many more. Registration on Souq.com is a simple process. A new customer has to fill its online form or him/she can join it by his/her FaceBook account as well. The whole process of shopping consists of simple five steps which are as follows:
Get to the desired category of the product in the drop-down list.
Fill the cart with the goods one wants to purchase.
Provide all necessary information (address) for delivery.
Select the payment method (online payment/cash payment on delivery).
Track your order's status through 'My Account" on the website.
CRAZY DEALS
Crazy Deals is another one of the leading online websites for shopping in Dubai. Initially, it was launched in the city for electronic products. With rising public demands, Crazy Deals started dealing in all major categories. It offers many deals with its slogan "Craze of the Day". This may include discounted rates and special offers for special products. Besides, the brand is also famous for its customized services where customers book more specific orders.
SUPER MART
Another favorite name in the online shopping world of Dubai is Super Mart. It offers a wide range of products with a special emphasis on a variety of clothing. Besides, baby products, health care products, beauty, fashion, pet products, sports, stationery, home appliances, and magazines are to name a few. The mart is not limited to Dubai but it is also famous in the whole of the UAE. The unique feature of Super Mart is that it does not require a customer to submit its accounts details. As a result, the buyer can pay on delivery. Besides, the free delivery up to the purchase of AED50 is another amazing feature of Super Mart. The brand also enjoys a special status among the public because it ensures 90 minutes of a delivery time within the city.