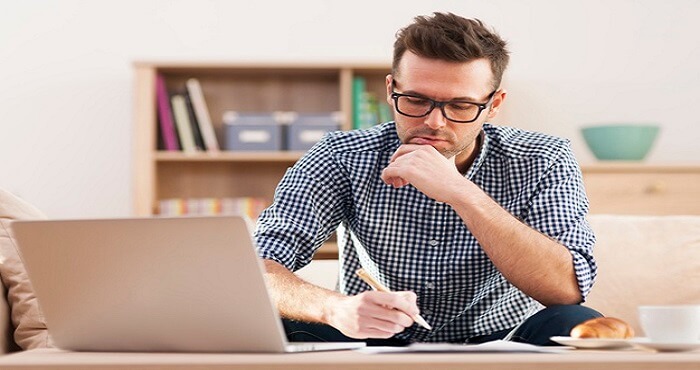 ULTIMATE GUIDELINES: HOW TO WRITE AN OUTLINE IN APA FORMAT
WHAT IS THE APA FORMAT?
APA is the official style of the American Psychological Association (APA). It is the style of documentation of sources. This type of format is mostly used in social sciences, like anthropology, psychology as well as education, and other fields. It can also be used for university courses. There are some online services available through which you can learn APA format easily and also can get your assignment just you need to pay some money and you will get knowledge about APA format if you want.
To write any social sciences related reports and papers we should know about the basics of APA format. A strong paper starts with an outline. The outline is the first step to start any type of research even it is related to social sciences, education, or any other fields. You should make an outline even it is not your instructor's requirement. An outline can help you writing and ensures that you effectively communicate your paper's main points.
BASICS OF APA FORMAT
To create APA format we need to know the basics of APA format so that we can create a professional APA format outline. There is not any specific APA format for creating an outline but as result, it will be created according to your instructor's requirement. But here are some basics which we should know:
All your text should be double-spaced this is the most important part of APA format.
The margin on all sides. Apply a one-inch margin on all sides(top, bottom, left, and right).
The title should be written in the center.
Use 12-point font.
You can use capitalization but it should use rarely. Also, Latin abbreviations can't be used.
Pages should be correctly numbered in the upper right corner so that reader should be aware of pages.
STRUCTURE OF APA FORMAT
The outline should contain three sections: introduction, body, and conclusion.
INTRODUCTION:
Describe some points about your thesis or reports.
BODY:
Elaborate your idea like what your thesis wants to say or about what thing it is. Everything you have to explore in the main body.
CONCLUSION
Clarify how these ideas support your final statement.
GUIDELINES TO WRITE AN OUTLINE IN APA FORMAT
Writing an outline in APA format is all about your arrangement or structuring. Your instructor may require you to specify your thesis statement in your outline.so you should write it according to your instructor's requirement.
When you know about the basics of APA format you will know more about APA format. Here are some guidelines which you will see for the basic APA outline format.
Your outline should begin on a new page.
Check, if there are unnecessary words that are included so remove them from your outline.
Roman numerals should be used for the main heading In your outline.
Capitalization is allowed only for subheadings.
Arab numerals are used below subheadings.
THREE WAYS TO OUTLINE
There are three ways to write an APA format outline which are:
This is the basic outline which we use mostly for our thesis or report writing.
The full-sentence format is exactly the same as APA's basic outline format. The only difference is that we have to write it in a full sentence, rather than parts of the fragment.
This format is not used most of the time. it is very rare but depends on your requirements you have to make format. So before starting you need to ask your instructor that in which format we have to make the APA format outline. So basically it is the simplest format than others. In this format the first number indicates the heading, the second number indicates the paragraph and the third number will indicate the point being made.
The first heading is numbered 1.0
Then the first paragraph of the first heading will be as 1.1.
Then the first point of your first paragraph should be 1.1.1.
The second sentence would be 1.1.2.
The second sentence of your second paragraph would become 1.2.2.
The second heading would become 2.0.
STEPS TO WRITE AN OUTLINE IN APA FORMAT
Select an appropriate thesis for your essay
  Focus on your thesis
  Select according to knowledge or you can get knowledge so after selection you need to research your thesis because it will help you know more about your thesis.
  Look out for some examples so you can easily understand your thesis.
  Before start writing note down your results.
Write your essay
write the introduction of your essay
write an outline of your essay
Arrange the paragraphs in the outline
use the main points
revise outline to make sure it is clearly defined
Finish your essay with a strong conclusion
final paragraph (conclusion) should restate your thesis
use simple but strong points.
Always check your essay after completing it before there can be some grammatical mistakes which can lead to bad writing.
You can even use a full sentence format for the outlined purpose. But you should use it according to your given requirements by UAE Assignment help. Because it is very important for an outline to be well defined and structured because it forms an overall impression of your essay. It means it is the first impression of your essay.